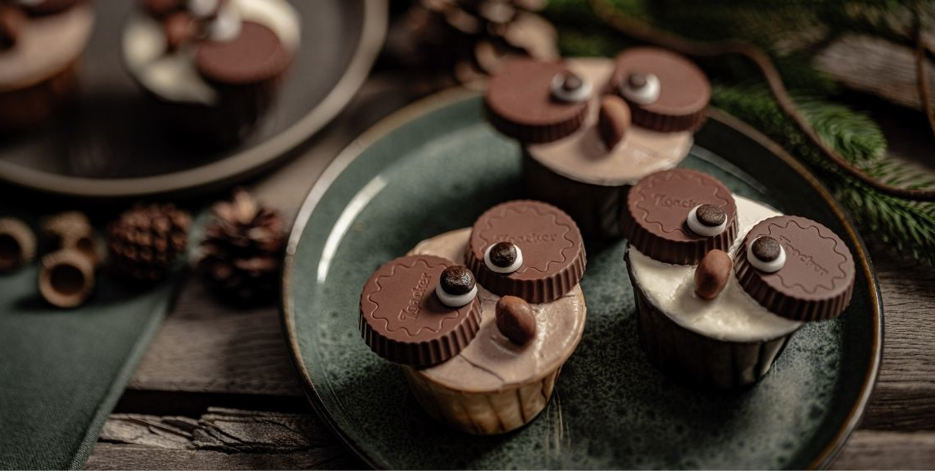 Tortina Mini Owls
Who hoots? Our Tortina Mini Owls!
Transform your favorite muffin into something special with our creamy Tortina Mini!
Ingredients
____

2½ cups of flour

1 teaspoon of baking powder

½ teaspoon salt

1 cup sugar

2 eggs

1 cup milk

½ cup butter or coconut oil

Chocolate dips for topping

Loacker Tortina Mini



Preparation
____

Preheat the oven to 180°C (360°F) on the
convection setting.
Whip the butter/coconut oil and sugar
together until creamy.
Add the eggs, one at a time, and mix them with the butter/coconut oil and sugar.
In a separate bowl, combine the flour and
baking powder. Gradually add this mixture to the batter, alternating with milk. Mix until everything is well combined.
Fill cupcake liners about two-thirds full with the batter and bake them for approx. 20-25 minutes.
Melt the chocolate dips by heating over hot water for getting a delicious topping.
Pour the melted chocolate onto the muffins, cool them and place two Tortina Mini on top of each muffin. Add eyes and nose to create the owls. Enjoy!

35 mins
Difficulty