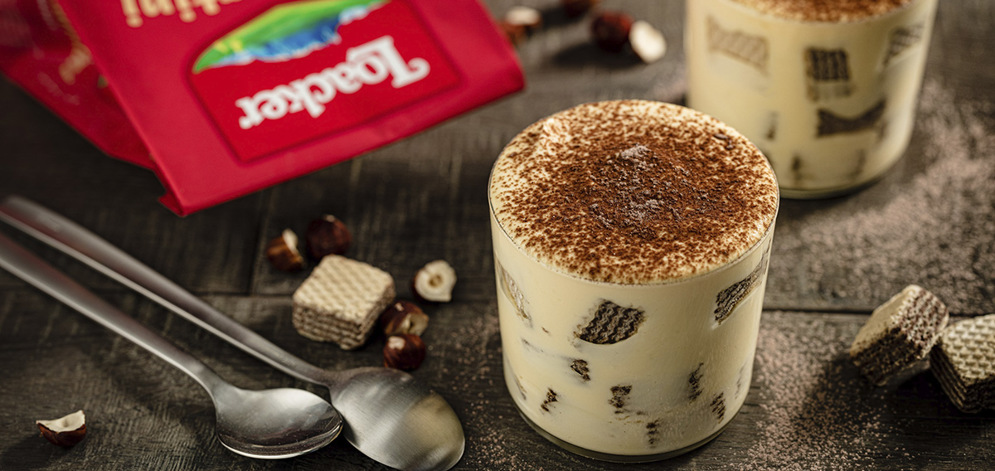 Hazelnut Tiramisù
This quick and easy dessert combines a traditional Italian tiramisù with the crunchy taste of Loacker Hazelnut Quadratini.
Ingredients
____

1 egg

1 cup mascarpone

1/4 cup of whipped cream

1/3 cup sugar

1 tbsp. cocoa powder

36 Loacker Quadratini Hazelnut
Preparation
____

Put the egg and sugar in a bowl and beat it with a mixer

Add the mascarpone and beat it by hand until stiff peaks

Add the whipped cream to the mix

Put 3 Loacker Quadratini Hazelnut on the bottom of a glass and add the mascarpone cream

Add another 3 Loacker Quadratini Hazelnut on top and top it up with the mascarpone cream

Garnish it with cocoa powder. Enjoy!

10 mins

Difficulty