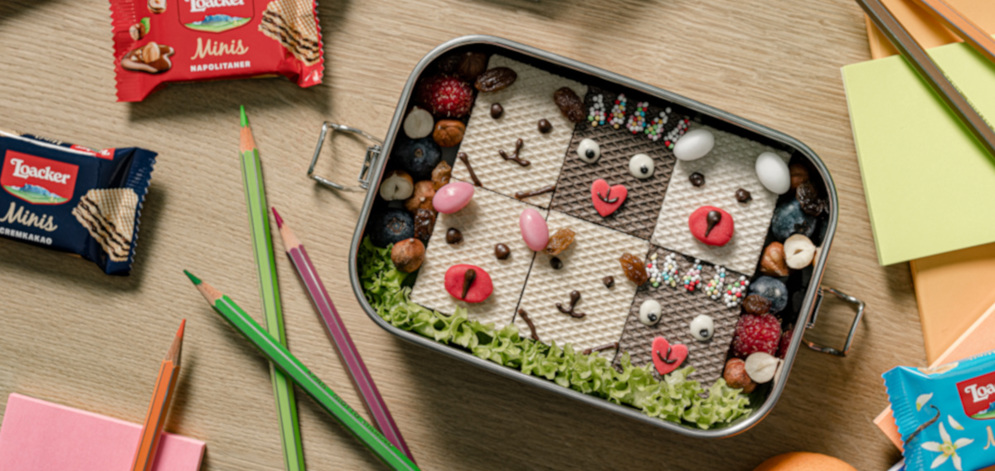 Bento box with Loacker Minis
It is time to go back to school!
Are you ready for a new school year after an exciting summer? To bring all the energy back, a couple of Loacker Minis are needed! Well, here's our idea for a memorable and tasty bento box filled with small treats.
Ingredients
____

Loacker Minis (Hazelnut, Vanilla and Chocolate)

Choose your favorite fruit (Blueberry, Raspberry and many more)

Mixed nut selection

Chocolate to meld and some candy eyeballs

Colored candy sprinkles
Preparation
____

Get your bento box and start filling it with our great wafer treats.

Let's take care of the Loacker Minis. Melt the chocolate in the microwave or in a hot water bath. Sprinkle the melted chocolate over the wafers and decorate the wafers as desired. Add the candy eyeballs and the colored candy sprinkles.

Once decorated, position the Minis in the bento box and fill the remaining corners with fruits: blueberries, raspberries, raisins. In addition, you can add the nut selection.

And the bento box is ready. Enjoy!

15 mins

Difficulty