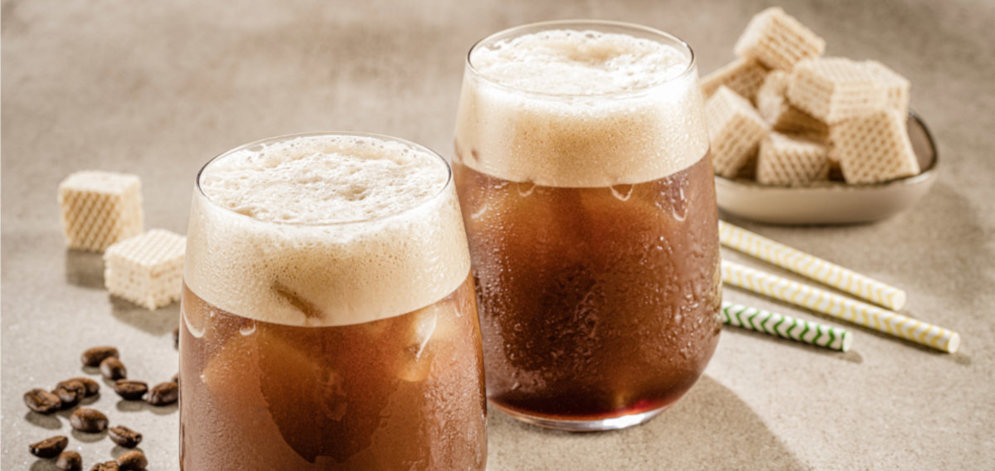 Caffè Shekerato
Add some Italian spring vibes to your coffee break with a caffè shakerato: the Italian-Style Shaken Iced Coffee Recipe.
Ingredients
____

4 ounces ice cubes (about 4 to 6 cubes)

1/2 ounces (1 tablespoon; 15g) sugar

2 fluid ounces (60ml) freshly made hot espresso

Loacker Quadratini of your choice (Lemon, Hazelnut, Espresso...)
Preparation
____

Add ice and sugar to a cocktail shaker. Pour hot espresso on top, seal shaker, and shake vigorously until thoroughly chilled, 10 to 20 seconds.

Strain iced espresso into a cocktail glass, coupe or other glass vessel and serve right away.

You can pair it with our Loacker Quadratini wafer.

Ready to eat within only a view minutes! Enjoy!

5 mins

Difficulty