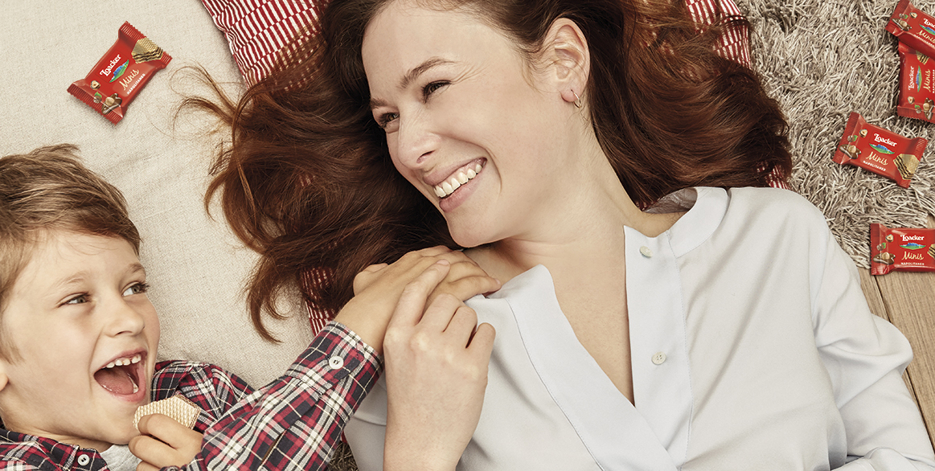 Small in size, great in goodness
The goodness of Loacker Minis is particularly generous, with four crispy wafers and three layers of delicious cream filling. Each one is individually wrapped to ensure convenient, mindful snacking. High quality ingredients, exclusive recipes, and practical, stay-fresh packaging make this specialty perfect for when you wish to enjoy a little treat.
Results for

Minis

(

2 products

)
Minis, variety pack of creme-filled wafer cookies, 40-ct

Original price $11.99 Current price

$9.59

It won't be easy to choose which Loacker Classic Minis flavor to try out first: Hazelnut, Chocolate or Vanilla. This assorted bag contains 40 individually wrapped, bite-sized wafer minis. Loacker Classic wafer Minis are ideal for sharing with friends, for on the go or as a little treat for yourself. Loacker Classic Minis are also perfect to be served alongside a cup of coffee.

Sharing Kids Nostalgic Tin, variety pack of wafers, 12.38oz

Original price $19.95 Current price

$15.96

When there is a special occasion, you need to celebrate it with something that is just as special. This adorable nostalgic tin contains 36 of Loacker's favorite wafer cookies including Classic Minis (Hazelnut, Chocolate and Vanilla) and Chocolat Minis (Hazelnut and Dark Chocolate), our classic wafer cookies covered in decadent chocolate. All 36 Minis are individually wrapped making it easy to share them with friends and loved ones.