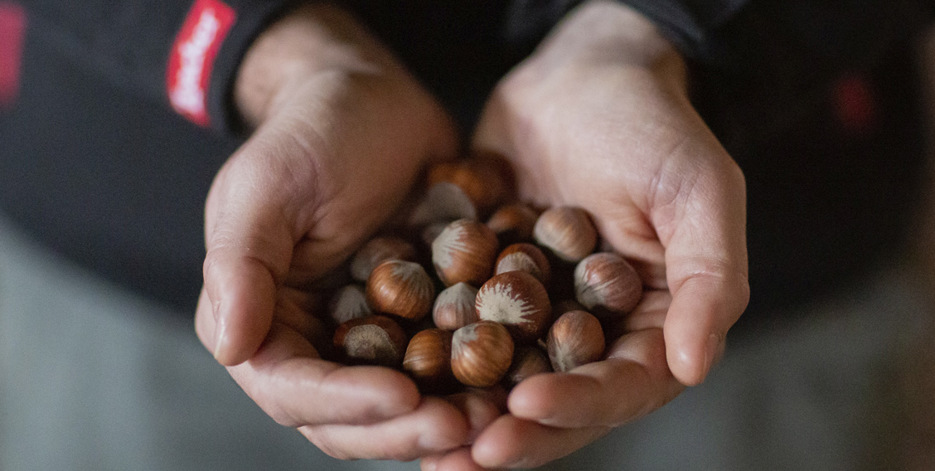 Sustainably Sourced Ingredients
We believe in top quality,
regardless if we are talking about
Italian hazelnuts, vanilla from
Madagascar, cocoa or Alpine milk.
Our Italian Hazelnut Orchards
We only use 100% Italian hazelnuts, which we grow in our own groves and in collaboration with local farmers.
As a family business, we do not only value sustainability through respect for the Earth, but also understand the careful attention that goes into farming projects and partnerships.
From our early beginnings in 1925, hazelnuts have been the key ingredient in our Loacker wafer- and chocolate specialties. And since we have always prioritized 100% Italian hazelnuts, in 2013 we launched the Noccioleti Italiani Project and planted our very own groves in Tuscany.
Today, the project includes 130,000 hazelnut plants in 360 hectares (almost 890 acres) of land in Italy combined with 80 regional grower partnerships in 6 regions. Through long-term collaborations with local farmers, we commit ourselves to collecting the entire crop and to providing support and know how in the various stages of cultivation. By doing so, we can always guarantee:
High quality hazelnuts
Full traceability
Sustainable sourced ingredients
At Loacker, we aim to create the best taste using the best quality natural ingredients and will continue pioneering new ways to source and grow ingredients aligned with our sustainability values.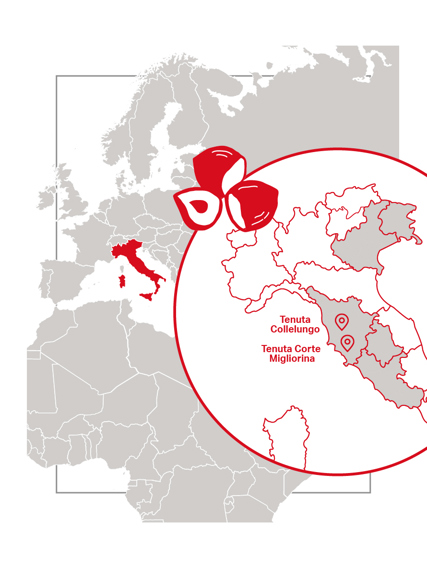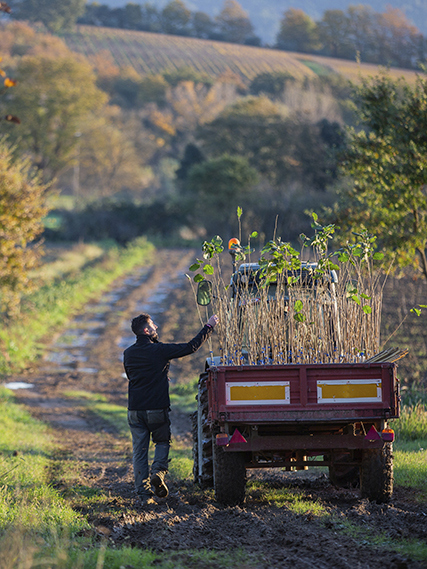 Our Cocoa Farming Program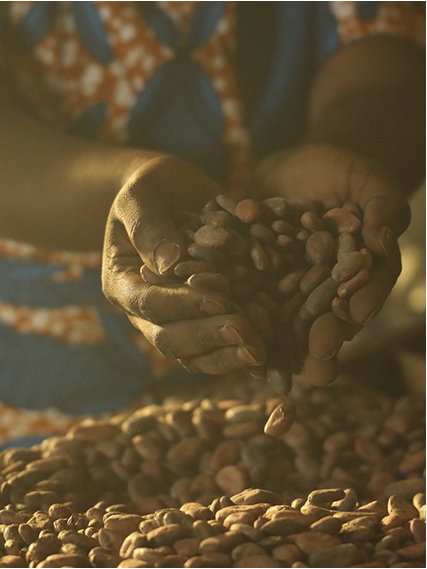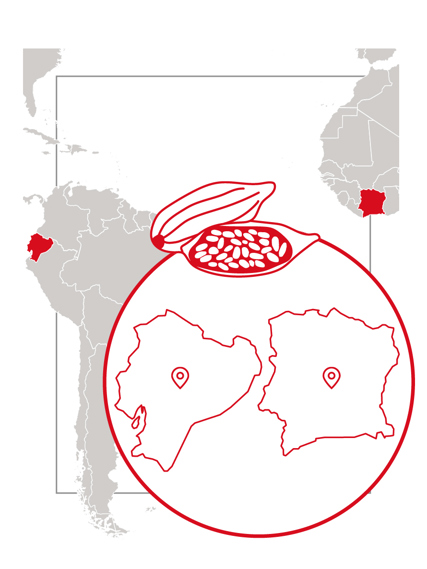 At Loacker, we care about the ethical partnerships with our suppliers and only the highest quality ingredients.
That's why we started the Loacker Sustainable Cocoa Farming program.
By collaborating with two cooperatives in the Ivory Coast and Ecuador, in future we cannot only guarantee the finest cocoa flavor, sustainability and control of the supply chain, we can also guarantee fair conditions for the farmers and fair payments.
For instance, we will help the local community by:
Investing in projects for greenhouses

Building health facilities

Building water wells

Organizing seminars on the environment

Training them on best agronomic practices and financial tuition
At Loacker, we care for ethical partnerships with our suppliers and only the highest quality ingredients.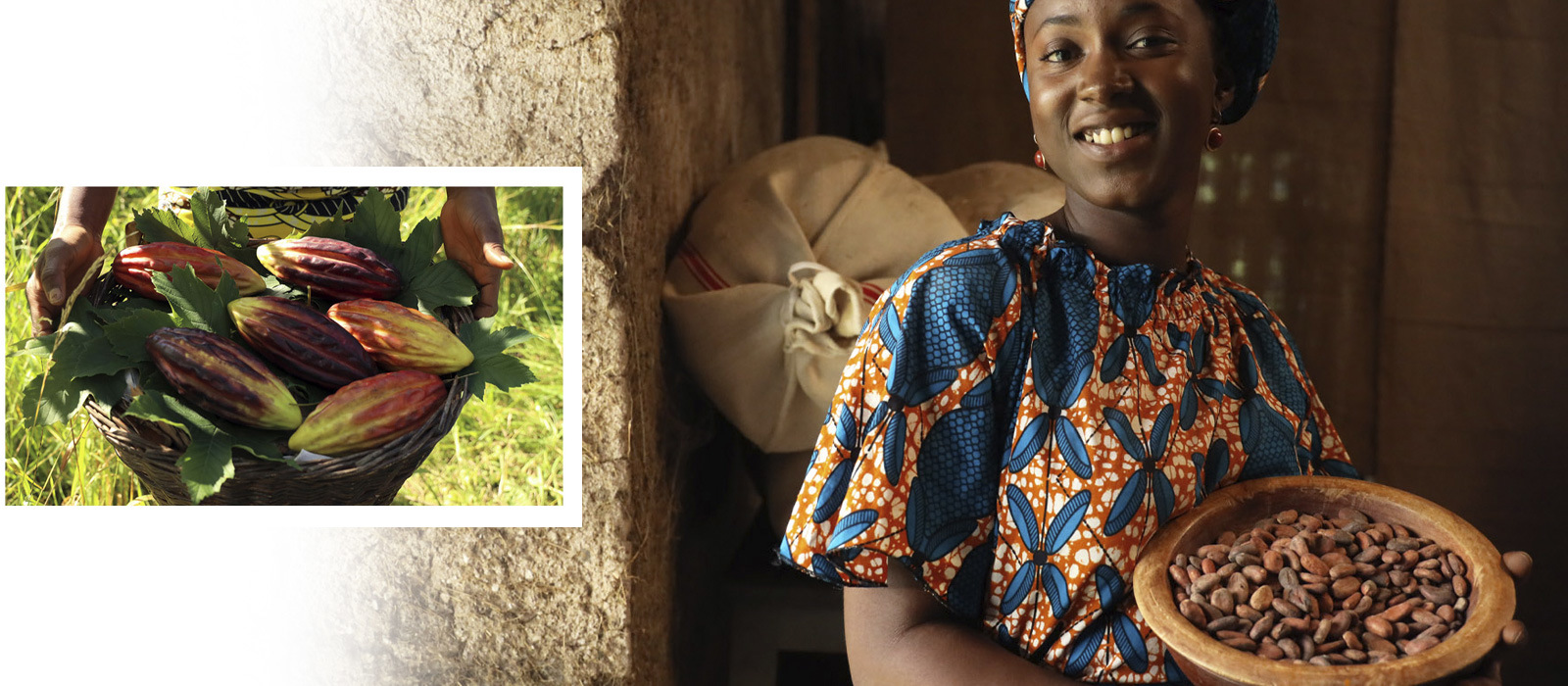 Milk is one of the most important ingredients for our recipes and therefore it has to be of irreproachable quality and sourced from a controlled supply chain.
At Loacker, we only use Non-GMO milk that is fully traceable. And do you want to know what the best part about our milk is? We source part of it directly from our surroundings: the beautiful Alps. Here, small dairy farmers keep a small number of dairy cows. This makes it possible for them to pay attention to the well-being of their animals and to feed them exclusively with GMO-free fodder all year round.
Green pastures, pure water and a huge variety of lush grasses, herbs, and flowers give our fresh Alpine milk its unique quality and characteristics.
With the opening of our new milk production plant in the Italian Alps, we will be able to guarantee that only the best Alpine milk from small farms are used in our Loacker crème wafers.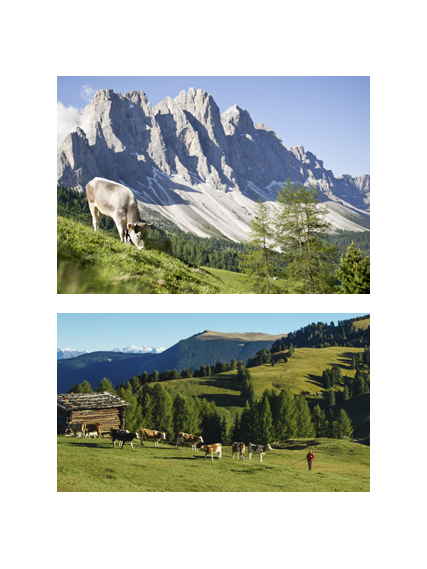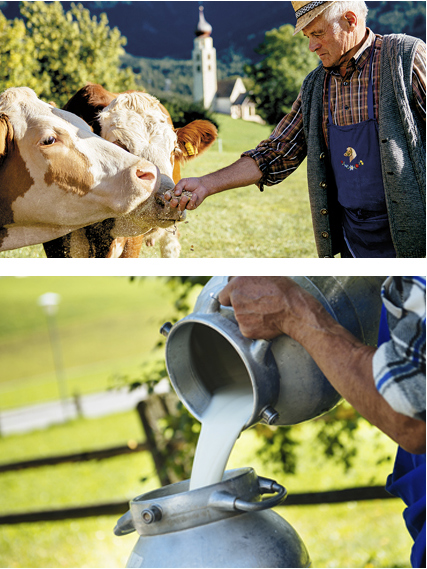 Our Vanilla from Madagascar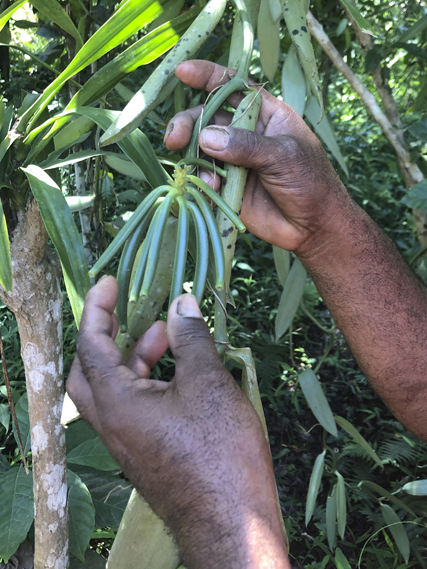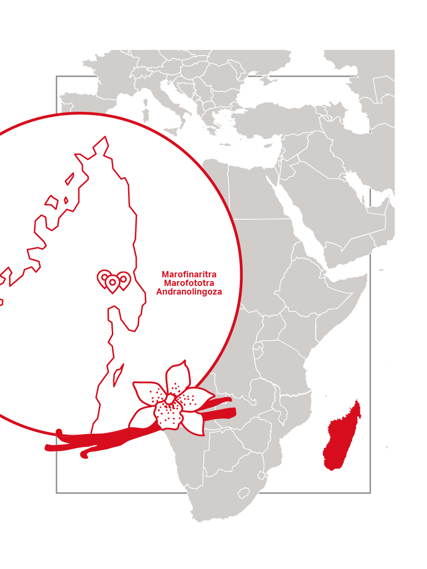 Vanilla represents one of the fundamental ingredients in our products.
That's why we exclusively use precious vanilla pods from Madagascar, a sort known for its premium quality and purity. For us, guaranteeing our products' quality is a choice we make every day by carefully selecting our suppliers and respecting the environment as well as by ensuring a sustainable, transparent, and responsible supply chain.
In collaboration with project partners, we launched our Vanilla from Madagascar Project. The raw material will be supplied directly by farmers from selected areas in the Sava region of Madagascar. We will also invest in the enhancement of the related villages with targeted activities, such as:
The support of vanilla crops

The construction of health facilities

The construction of water wells and solar-powered stoves

Organizing seminars on the environment

Training on best agronomic practices
These initiatives are just an extension of other, already existing green initiatives such as dredging rivers and waste collection activities which we support by means of monetary incentives.
Find your favorite wafer cookie
Discover our premium wafer cookies, made from traditional family recipes in the heart of the Alps, using only the finest ingredients.