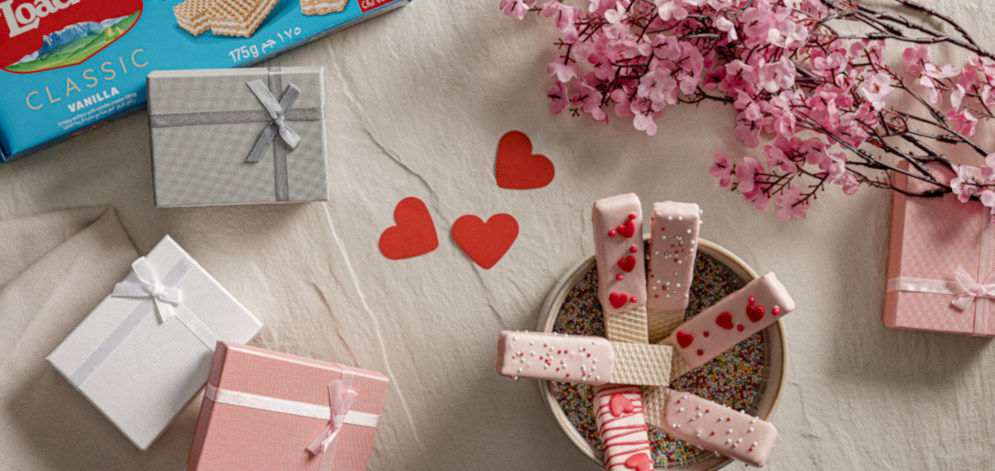 Chocolate Wafer
Finger Pops
Looking for a simple Mother's Day treat or a delicious and easy to make dessert for any other occasion? Then this is the recipe for you! Get your kids involved... the colorful sprinkles make the Loacker Classic 175g Vanilla chocolate-dipped wafers a hit with kids, while the rich, savory flavor will appeal to anyone with a sweet tooth.
Bon appetit!
Ingredients
____

Loacker Classic 175g Vanilla (or any other flavor you like)

Pink Chocolate Melts

Rainbow sprinkle topping for decorating
Preparation
____

Melt the pink chocolate over medium heat.

Stir as much as possible and repeat the process until all is melted.

Dip the Loacker Classic wafers into the pink chocolate. After that, gently tap the wafer on the side of the saucepan or bowl to remove excess chocolate.
Put the chocolate-dipped wafer in a tray or bowl add decorate your wafer pops with sprinkles.

Place in the refrigerator for a few minutes to let the chocolate cool and harden completely. Enjoy!


30 mins

Difficulty