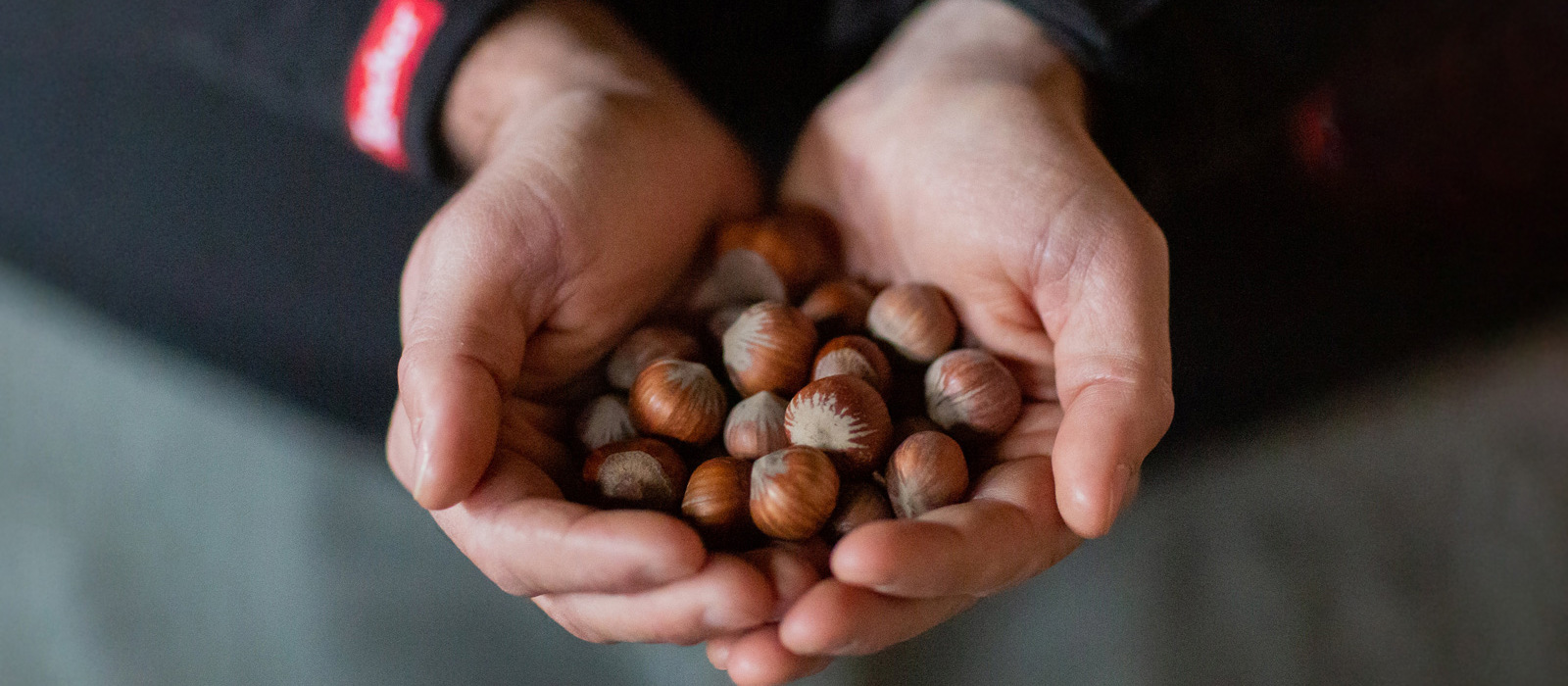 Our Italian Hazelnut Orchards
Our environmentally and socially responsible standards for core ingredients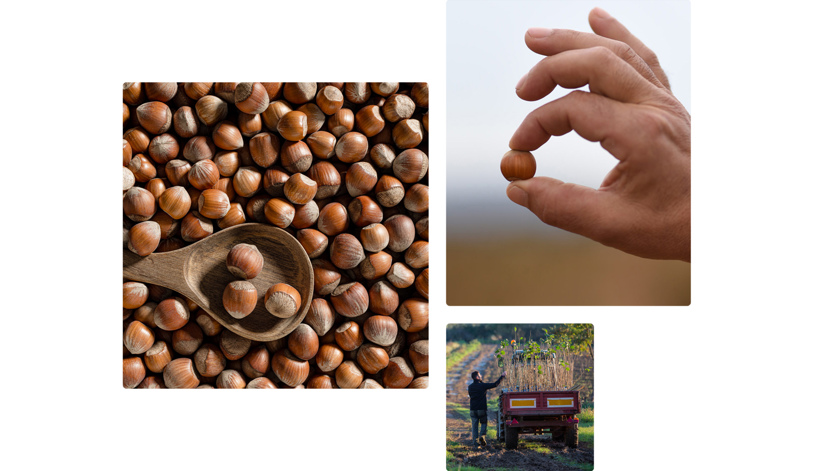 Our Italian Hazelnut orchards program
From our early beginnings in 1925, hazelnuts have always been the key ingredient in our Loacker wafer and chocolate specialties.
We only use 100% Italian hazelnuts, which we grow in our own groves and in collaboration with local farmers in Italy. The idea behind the "Noccioleti Italiani" ("Italian hazelnut orchards") project was born in 2011 and became operational in 2014 when Loacker set up its own groves in Tuscany.
The "Italian hazelnut orchards program" not only aims to secure constant access to high quality raw materials, but also aims to promote hazelnut cultivation and revitalizing the agricultural agenda. The project also includes different advantages to the farmers: by signing long-term partnership contracts, Loacker guarantees to purchase the entire yield at an advantageous price.
As a family business, we do not only value sustainability through respect for the Earth, but also understand the careful attention that goes into farming projects and partnerships.
Local community
We currently source part of our hazelnuts from two farms in Tuscany owned by Loacker, for a total area of around 270 hectares. In addition, there are around 500 hectares already planted by 90 farms participating in our supply contract project in Veneto, Umbria, Tuscany and the Marche.

Through long-term collaborations with local farmers, we commit ourselves to collecting the entire crop and to providing support and know-how in the various stages of cultivation. By doing so, we can always guarantee:
High quality hazelnuts
Full traceability
Sustainable sourced ingredients

At Loacker, we aim to create the best taste using the best quality natural ingredients and will continue pioneering new ways to source and grow ingredients aligned with our sustainability values.
___
Our Good Choices

Loacker's Hazelnut Specialities
Are you curious what hazelnut products we have?
The answer is probably a lot more than you think!

Our
sustainable
raw materials
projects