Special Offers
Celebrate National Cookie Day with us and elevate your holiday moments with the perfect wafer cookie companion! Discover our variety of wafer cookies,
made with high quality
and natural ingredients and save!
Results for

Promotions

(

32 products

)
Quadratini Blueberry-Yogurt, creme-filled wafers, 7.76oz

Original price $4.89 Current price

$4.16

Natural, aromatic and always hand-picked. The blueberries are abundant in our creams, making it like no other. The yogurt is made from 100% Non-GMO Alpine milk. This resealable bag contains 55 bite size premium wafer cookies filled with finest Blueberry-Yogurt cream. Loacker Quadratini are ideal for sharing with friends and loved ones or perfect to enjoy by yourself with a cup of tea or ice tea.

Multigrain Quadratini Hazelnut, creme-filled wafers, 7,76oz

Original price $5.99 Current price

$5.09

Wholemeal goodness in a bite-size fiber-rich delicacy. Multigrain Quadratini Hazelnut is our response to your desire for goodness and well-being. Enjoy the crispy multigrain wafers filled with finest hazelnut cream Hazelnut (100% Italian hazelnuts). Our NEW Multigrain Quadratini product line will make your coffee break even more indulgent. The resealable cookie pouch helps you to keep the wafers fresh and crispy and wherever you go, you can always enjoy a blissful, restorative break. This product is Non-GMO Project Verified.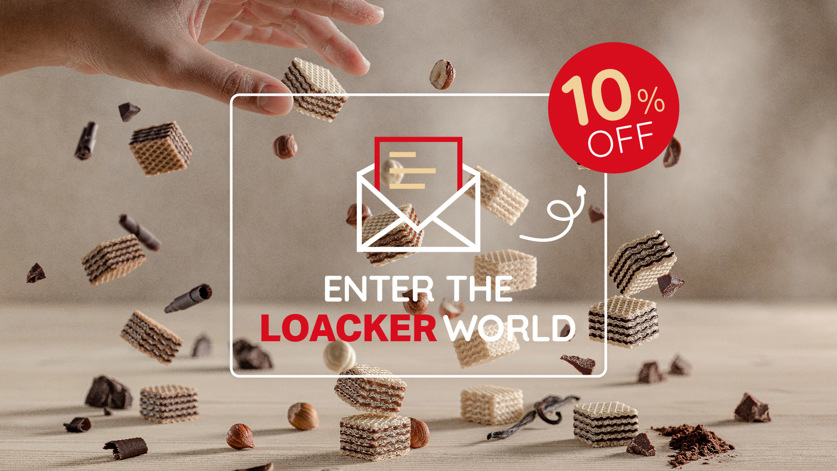 Save 10%
Don't miss out on our delicious deals, new products and recipes.
Sign up to our Newsletter and get 10% OFF
on your first order.